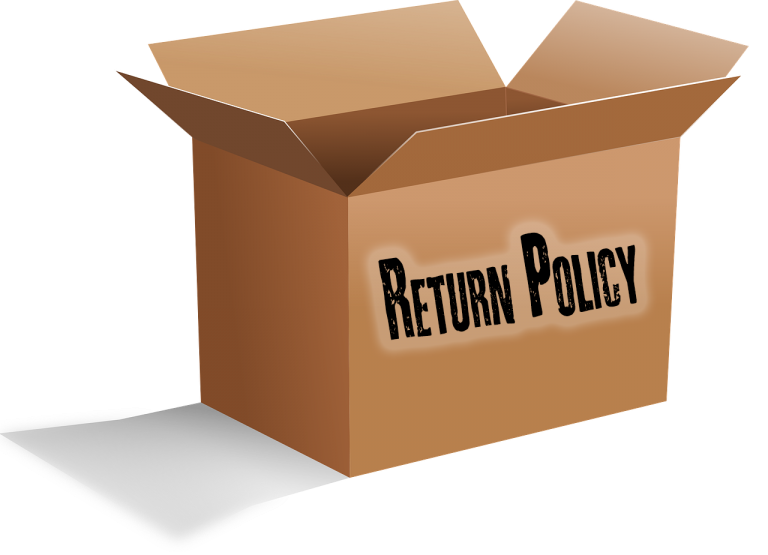 At AATIKE, our aim is to provide 100% satisfaction to our customers. If for any reason you are not satisfied with the product, we are here to help.
Following are the details of the return policy that is applicable for all the items sold on AATIKE:
The product is eligible for return within 7 days of delivery

Please note that there may be certain products (will be mentioned on product page) that may not be returnable. For all products, the return policy shall prevail.
Please return your purchase in its original packaging with all the parts and freebies with your original receipt for a refund. Please make sure that the product(s) are properly packed when you are returning it.
Please note that if an Incorrect Product(s) is handed by you to our Courier Service Partner, AATIKE shall not be responsible for any loss/damage/theft caused to such Incorrect product while in transit or otherwise. The refund will not be eligible if the products received are incorrect.
Please note that the products are not eligible for return which is bought on sale
If any or all the products that were originally part of an order placed using a coupon or offer are returned then the coupon code/offer will no longer be applicable on the order. The benefit of the coupon/offer will also not be included in the refund. If the product(s) returned are part of any free offer such as Buy 2 get 1 free or Buy 1 get 1 free, all the products related to the offer have to be returned, as they have been purchased as part of a group offer.
Products purchased at the modren retail Stores shall only be returned at the Stores. No returns of products purchased through the stores shall be accepted online through the website.
Estimated Reverse PickUp Time: 

For all those Pincodes, where pickup service is available by reputed couriers, the Reverse PickUp time would be within 7 to 10 business days (excluding Sundays and other holidays), however, at times there might be unexpected delays in the pickup of your product due to unavoidable and undetermined logistics challenges beyond our control for which AATIKE is not liable and would request the users to cooperate as AATIKE continuously tries to reduce such instances.
Refunds: 
The refund process will be initiated only once we have received the product back in our warehouse and we have completed all quality checks and verifications at our end. The mode of refund may depend on the mode of payment used at the time of placing the order.
The entire amount paid by you for the product through any of the payment modes except for loyalty cash will be first credited to your Account.
Please note that the shipping charges and COD charges are non-refundable.
In cases where the pick up is refused or product is not returned and the money has been refunded to you already, AATIKE holds the right to deduct the concerned amount from AATIKE Cash Refund and loyalty cash account depending on the mode of the payment of the product.
For payments made through any of the wallet gateways like Razorpay etc., the amount will be refunded to the original mode of payment